The Gold Bull Market is Here
"There is no fever like gold fever."
~Richard Russell, Dow Theory Letters
As we discuss in the Precious Metal section of this in-depth quarterly letter, gold ETFs have entered into a sustained period of accumulation, as illustrated by the below graph: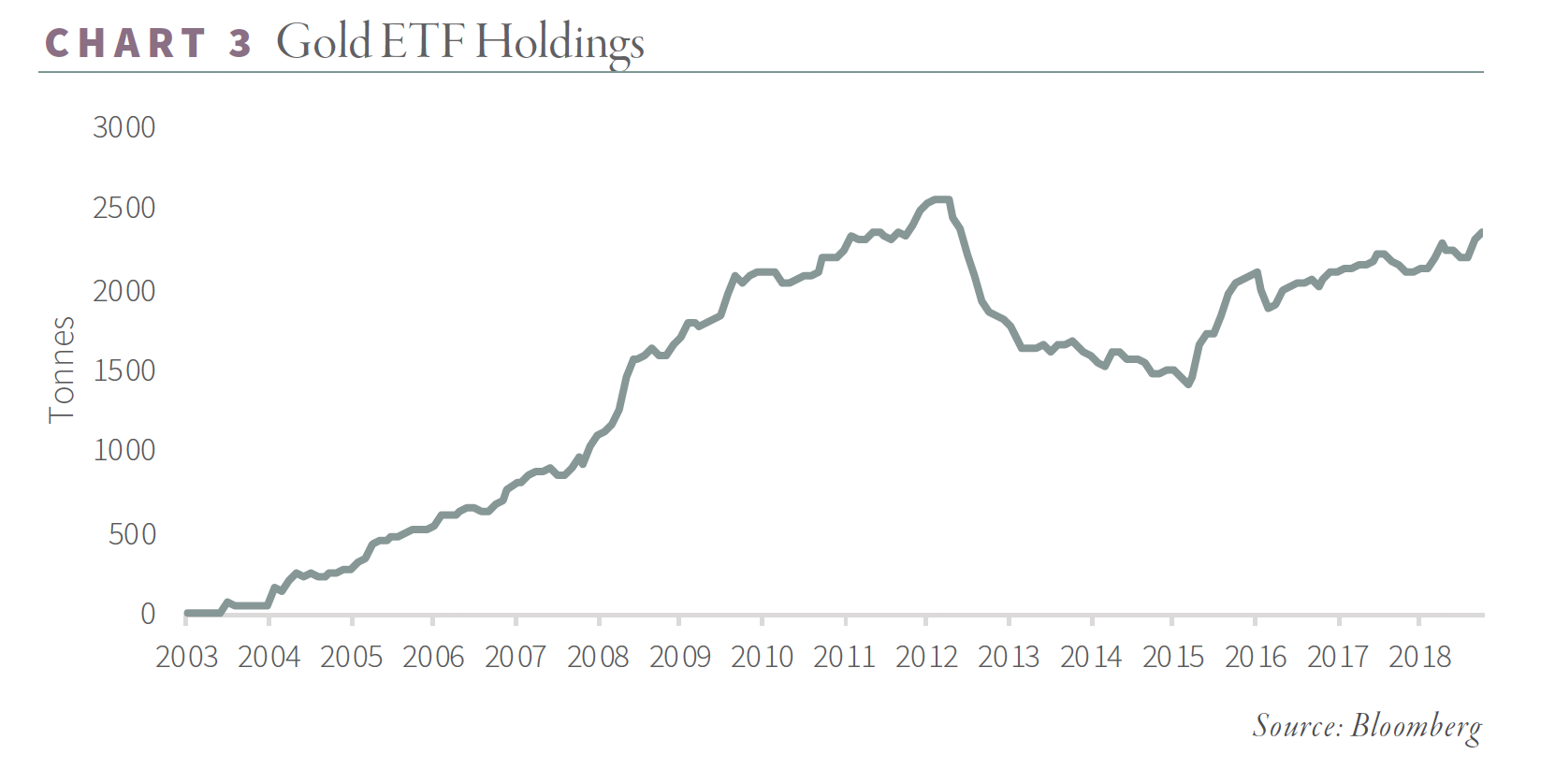 At the same time, central banks are still buying large volumes of gold (an estimated 207 tonnes in the first four months of 2019 alone).
With these pieces, among many others, having fallen into place and with gold having broken out of its multi-year trading range, we are ready to make our bull market price targets.
Download our newest commentary, The Gold Bull Market is Here, to find out how high gold prices could go according our research.
Also included are extensive analyses on:
The state of domestic and overseas oil markets
Commodities versus commodity stocks
Natural gas weakness
Copper supply and demand
Weather and its effects on global agriculture


Please fill out the form on the right to download

a copy of our Q2 2019 market commentary.